Help Keep Our Lake Clean


Andy Tomaszewski
Southern Lakes Manager
PLM Lake & Land Management Corp.
616-891-1294 ext 2002

2020 PLM Bacteria Sampling Report

Date Sampled 07/21/2020

Testing spots were in Big Guernsey, Little Guernsey and the channel between the two lakes.

In all spots the water tested at 4.0 which meets the bacteriological standards for safe swimming.
Between 300 - 500 are not safe for swimming.

We sure do have one of the cleanest lakes around.​​​​​​​​​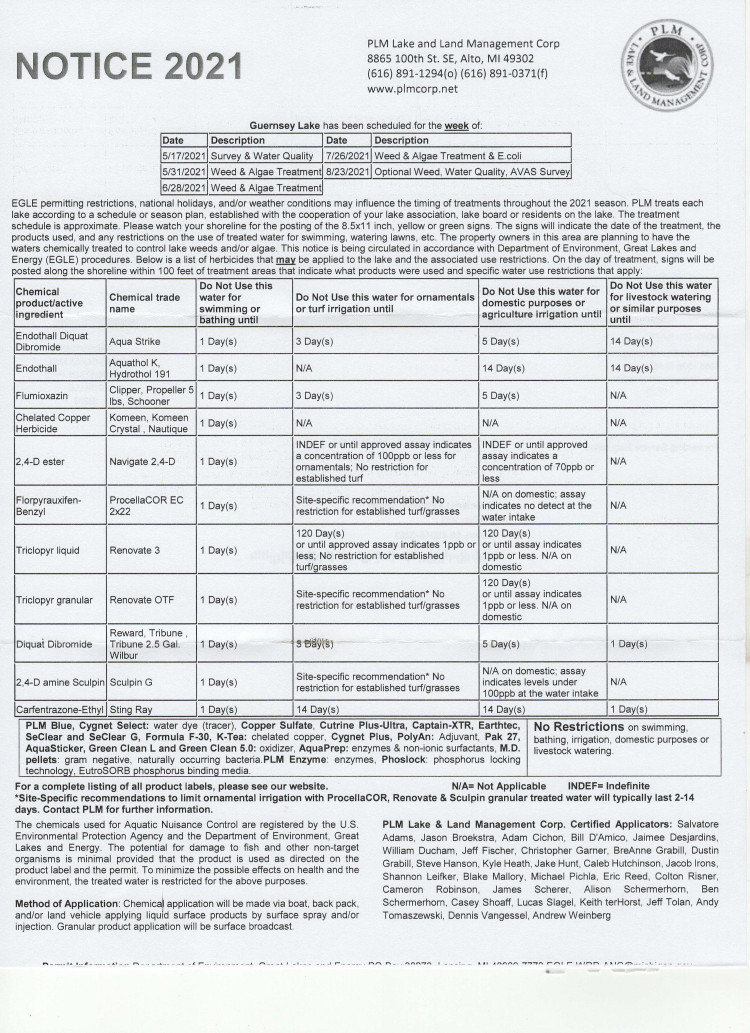 2021 WEED CONTROL SCHEDULE