June 27th AT DUSK


Call Kathy Finch 269-720-3147



VENMO


You can now pay for anything Guernsey Lake through Venmo.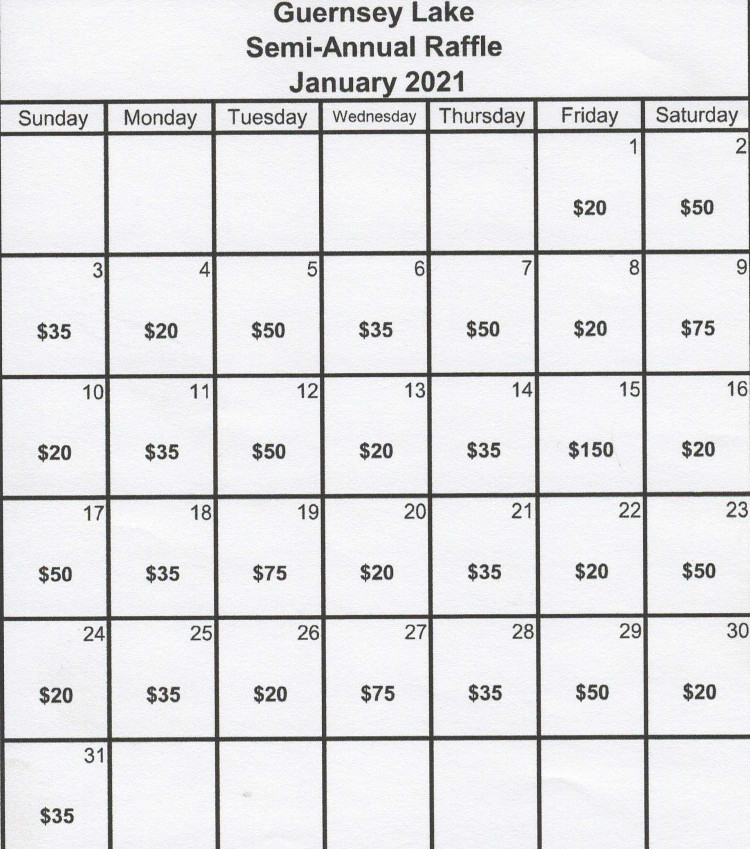 Calendar raffle is back!!!

Tickets are $10 each, 6 for $50 and 15 for $150.

Each ticket drawn goes back in the raffle drum for chances to win all month.

To purchase tickets please contact Kathy Finch 269-720-3147 or any board member.​​​​​​